Palmpay vs Opay: Which is Better? Fees, Features, User Feedback
Do you need a dependable and efficient mobile payment app in Nigeria? With the growing demand for digital payments in today's world, there are numerous options to consider. Palmpay and Opay, on the other hand, are two of Nigeria's most popular mobile payment apps.
While both apps provide similar services, there are some key differences between them that you should be aware of before selecting one. We will compare Palmpay and Opay in this blog to help you decide which one is best for your needs. This post will provide you with all of the information you need to make an informed decision, whether you're looking for ease of use, security, or affordability.
What is Palmpay?
Palmpay and Opay are mobile payment apps that allow users to send and receive money, pay bills, recharge airtime, and perform other financial transactions directly from their mobile phones. These apps are widely used in Nigeria, with Palmpay being available exclusively in Nigeria, while Opay is available in multiple countries, including Nigeria, Egypt, and Kenya.
Palmpay is a product of PalmPay Limited, a financial technology company that aims to provide secure and convenient payment solutions to its customers. Palmpay offers various payment options, including bank transfers, mobile wallet transfers, and card payments.
What is Opay?
Opay, on the other hand, is a product of Opera Software, a Norwegian company that develops web browsers, fintech, and other digital services. In addition to mobile payments, Opay also offers ride-hailing, food delivery, and other services. The app allows users to link their bank accounts, debit cards, and other payment options to make transactions.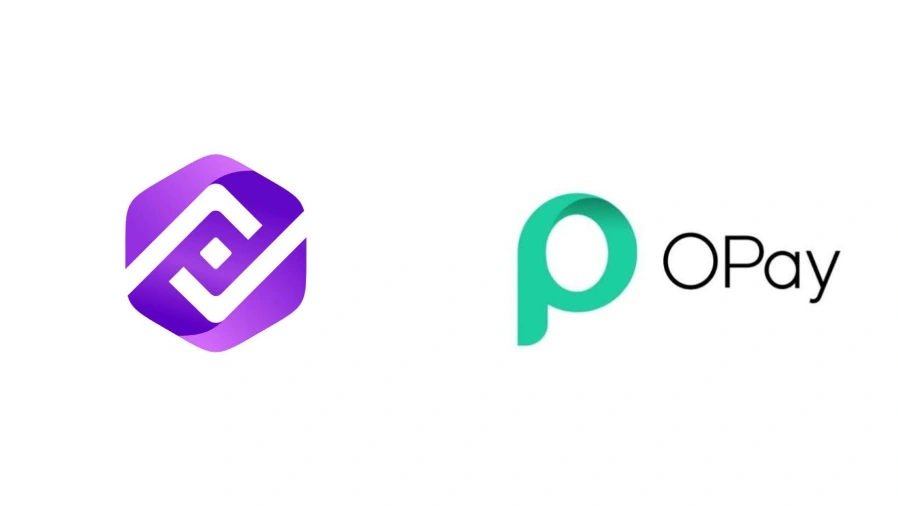 The Pros and Cons of Both Palmpay and Opay
Pros and cons of Palmpay
Pros:
● Incredibly safe banking experience
● Free three transfers per day, quick confirmation of transactions, and transfers that take less than 5 minutes to appear are all great for people operating transfer-focused businesses.
● access to the POS system
● On the app, you can turn unused airtime into money.
● Divide expenses with other Palmpay users.
● There are cashback and bonus options.
Cons:
● At first, user interfaces can be very complex and confusing.
● Lack of USSD banking
● irregular network problems
● No use of actual debit cards
Pros and cons of Opay:
Pros:
● There are cashbacks and bonuses available.
● access to debit cards, both digital and physical
● Numerous products are being combined.
● Quick loan access through Okash
● entry to POS equipment
● daily transfers are free
● Banking via USSD
● access to high-interest savings that are secure
● Quick confirmation of transactions, typically under 5 minutes
Cons:
● Periodic network problems (system busy)
● At first, At first,
The Similarities of Both Palmpay and Opay
Palmpay and Opay are both mobile payment apps that offer similar services to their users. Here are some of the similarities between Palmpay and Opay:
● Money transfer: Both Palmpay and Opay allow users to send and receive money directly from their mobile phones. Users can transfer money to other users who have the same app or to a bank account.
● Bill payment: Both Palmpay and Opay allow users to pay bills directly from the app. Users can pay for utilities such as electricity, water, and internet bills.
● Airtime recharge: Both Palmpay and Opay allow users to recharge their mobile phones with airtime from the app.
● Security: Both Palmpay and Opay employ various security measures to protect user information and prevent fraudulent activities on the app. They both use encryption, two-factor authentication, and other security protocols to ensure the safety of user data.
● User interface: Both Palmpay and Opay have user-friendly interfaces that make it easy for users to navigate and use the app. They have simple and intuitive designs that make them accessible to all users, regardless of their level of tech-savviness.
Palmpay vs Opay: Which is Better?
Customers come first at Palmpay and Opay, and their rewards programme is one of the ways they do this. Given that many Nigerians are content with the services they are receiving and do not have any plans to stop using the platforms anytime soon, this appears to be operating just fine.
Both apps were extremely effective at providing the necessary services, in our opinion. For instance, as Nigeria and the Central Bank of Nigeria work to transition the country's economy to one that is cashless, both platforms are achieving success in doing so with few or no of the difficulties and hiccups that many Nigerians worry will occur.
Because both platforms provide the same services and incentives and have a largely similar user interface, they are comparable. However, if you are a rewards-driven person, you might prefer to choose Palmpay.
FAQS
How many countries is OPay in?
OPay, which is already present in Pakistan, Egypt, and Nigeria, is now looking to expand into new markets in North Africa and the Arab world, including the UAE.
What is Opay transfer limit?
This transfer limit is divided into two categories, the first being the Opay transfer limit per transaction, and the second being the Opay daily transfer limit.
Both transfer limits vary depending on the account type and level of your account on Opay.
The daily Opay limit is up to 5,000,000.
Can Opay transfer to another bank?
Yes, You can make transfers to other banks.
Is OPay a Nigerian bank?
OPay is Nigeria's leading mobile money (MMO) and financial technology platform. It now has a network of over 300,000 agents.
Can I transfer money from OPay to another bank?
Yes, you can use your OPay wallet to make free transfers to other bank accounts.
Can USSD transfer to OPay?
OPay customers can buy airtime, send money, and make deposits and withdrawals from any mobile phone using the USSD code: *955#.
Conclusion
Both Palmpay and Opay offer fast, convenient, and secure payment solutions to their users. The choice between Palmpay and Opay will depend on your specific needs, preferences, and priorities. It's important to consider factors such as availability, fees, security, and services offered before making your decision.