How To Check Nirsal Loan Approval With BVN Number
The Central Bank of Nigeria established NIRSAL MFB as a financial organization to increase agricultural output in the country. The NIRSAL Loan is a lending instrument offered by the bank to Nigerian small-scale farmers and agro-allied enterprises.
The CBN has authorized NIRSAL Microfinance Bank to make loans for a number of purposes, including the Nirsal covid-19 loan.
NIRSAL MFB is one of Nigeria's leading financial institutions. Obtaining an NIRSAL loan from a CBN-approved bank is one of the greatest loan decisions you can make in Nigeria.
The Nigeria Incentive-Based Risk Sharing System for Agricultural Lending (NIRSAL PLC) is the parent company of NIRSAL, also known as NMFB. It is a non-banking financial institution founded in 2013 with a mandate to facilitate the free flow of affordable finance and investments to Nigeria's agricultural sector.
NIRSAL's objective is to reimagine the agribusiness industry and its operations in the country. To accomplish this, agribusiness credit risks are quantified, priced, and then shared.
Applicants must have a Bank Verification Number (BVN) in order to apply for the NIRSAL Loan. The Central Bank of Nigeria assigns each account holder a unique 12-digit number known as the BVN. It's used to track down customers and prevent fraud.
In this post, we will show you How To Check Nirsal Loan Approval With BVN Number.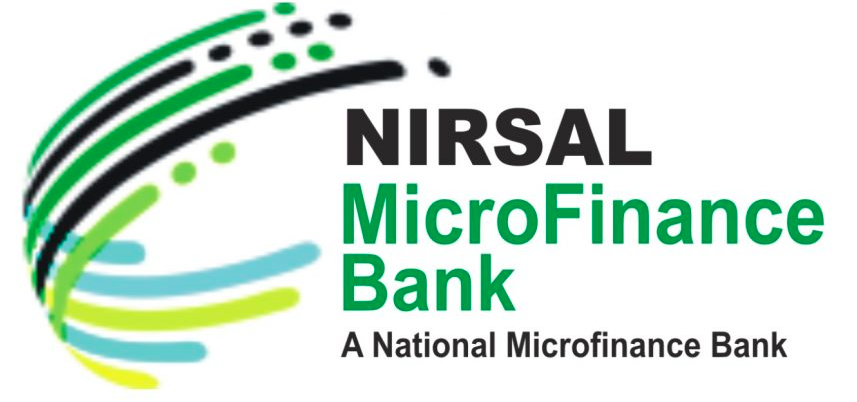 What is the NIRSAL loan approval procedure?
The Central Bank of Nigeria authorized NIRSAL Microfinance Bank to operate in Nigeria.
This microfinance bank provides financial options to qualifying customers who own and operate small to medium-sized businesses. NIRSAL Microfinance Bank offers loans of up to NGN 20 million.
Loan applications submitted to the NIRSAL Microfinance Bank, like all other loan applications, must go through numerous procedures before being approved. The approval procedure can take anywhere between one and six months. The loan size and the amount of information accessible to them are frequently two elements that decide how long it will take to approve the loan.
A team is created before loans are approved to gather, review, and evaluate each loan application. The review is usually done to confirm that the applicant's loan is the correct size for the planned application.
Employees at NIRSAL Bank accepted the loan after finding applicants whose loan fit what it was created for (i.e., it wasn't too big or too small). An email or text message will be sent to the applicant's registered email address informing them that their loan has been accepted.
To accept the loan's terms and conditions, the applicant must now visit the official website of NIRSAL. Once the applicant has agreed to the loan's terms and conditions, the loan amount will be transferred to the applicant's preferred Nigerian bank account.
Basic requirements to get a NIRSAL loan
The qualifications are basic and straightforward; all qualified candidates must be either MSMEs or families, have a verifiable source of income, and evidence that they have been impacted by the corona virus pandemic.
Secondly, businesses or firms with bankable plans who want to take advantage of this opportunity created by the covid-19 epidemic can apply.
How to Apply for
NIRSAL MFB Loan
This is the correct or official site that has been made available to apply for this covid-19 loan.
How To Check Nirsal Loan Approval With BVN Number
To check the status of your NIRSAL loan, follow the steps outlined below:
● Using your selected browser, navigate to the NIRSAL Microfinance Bank's main website.
● Click or press the Covid-19 support link in the top right corner of your screen to open it.
● Then tap or click "Check Here to Provide Other Bank Account" to proceed. When you do this, a page where you must select your category (Household or SME) will appear.
● Following the selection of your category, you will be directed to a website where you must enter your 11-digit BVN in order to validate your BVN or verify your identification.
● If your application is approved, you will be sent to a website outlining the loan's terms and conditions as well as the amount provided. If your loan was failed, you will get the error message "This BVN Detail Does Not Exist."
● The details for the bank account where you want the loan deposited must then be entered.
Who Qualifies for an NIRSAL Loan?
1. Households:
households whose livelihoods have been adversely affected by COVID-19 and whose situation may be verified.
2. Microenterprises:
Existing businesses that can show how the COVID-19 epidemic has harmed their economic operations.
3. SMEs:
Companies who have solid plans in place to capitalize on the COVID-19 pandemic's opportunities.
How to Pay Back the

NIRSAL MFB Loan

Contrary to some applicants' hopes that the loan is non-repayable, the federal government has warned that successful candidates must repay the loan.

The loan is due to be repaid in three years. Because your BVN is linked to all of your accounts, if you fail to repay, the amount will be deducted from your account on a monthly basis.
FAQS
How do I activate my Nirsal account?
Select the Sign Up button. Then, as your username, enter your NIRSAL MFB account number and your registered mobile number. Select the Register option. After you have completed this, proceed to the prior step to generate a PIN and password.
How do I check my NMFB account?
Existing NMFB account holders must click the signup option, then input your NIRSAL MFB account number as your username and your registered cellphone number. This implies you must enter the mobile phone number you used to open your account.
How do I know if my Agsmeis loan is approved?
To check the approval, you need to visit the AGSMEIS Login page. You must first select the type of loan as personal, housing, or SME. To verify your account, enter your BVN, and a confirmation amount will appear in the next window. You can click it once to confirm and complete the loan application process.
How do I find my NMFB account number?
Contact the NMFB if you do not know your Nirsal account number.
Can I use my BVN to find my account number?
Your Bank Verification Number (BVN) provides you with a distinct identification in the Nigerian banking system. It is used at the point of transaction to facilitate identification and verification. Dial *737*6*1# on your registered phone number to obtain your BVN. This code will also provide you with your account number and balance.
How do I get my reference number for Nirsal loan?
If you have misplaced your reference number, please call 09010026900 or contact Nirsal Microfinance Bank via their social media handles.
Conclusion
In conclusion, checking your NIRSAL loan approval with your BVN number is a quick and easy way to track your loan status. This method is especially useful if you have applied for multiple loans or if you are unsure of your loan status. If you have any questions or comments, please leave a comment below.