FCMB Customer Care WhatsApp Number, Phone Number, Email Address and Office Address
Do you need to speak to a customer service representative from FCMB but are unsure how to get in touch with them? FCMB is dedicated to delivering first-rate services in the realm of customer care.
FCMB has built several channels in order to respond customer inquiries, resolve customer difficulties, and provide appropriate information. This was done with the goal of increasing customer satisfaction.
The customer service department of the bank is staffed by devoted experts who have been trained to manage a diverse range of customer-related issues in a quick and effective manner.
In this article, we will provide you with the FCMB Customer CareWhatsapp Number, Phone Number,Email Address and Office Address.
Benefits of FCMB bank customer care
FCMB bank customer care offers a number of benefits, including:
● 24/7 availability: FCMB customer care is available 24 hours a day, 7 days a week, 365 days a year. This means that you can always get help, no matter what time of day or night it is.
● Multiple channels: FCMB customer care can be reached via a variety of channels, including phone, email, and WhatsApp. This makes it easy to get in touch with customer care, no matter what your preferred method of communication is.
● Expert assistance: FCMB customer care representatives are experts in banking and finance. This means that they can provide you with accurate and up-to-date information on a wide range of topics.
● Friendly and helpful service: FCMB customer care representatives are friendly and helpful. They are always willing to go the extra mile to help you resolve your issue.
FCMB Customer Care Whatsapp Number
Instant messaging has developed into a fundamental component today's communication. FCMB understands the significance of WhatsApp as a user-friendly communication medium for customer service. Customers may contact FCMB at WhatsApp number for support, which helps to guarantee that they receive assistance in a seamless manner.
You can simply save the FCMB customer care WhatsApp number in your contacts and send a message detailing your query or concern. The customer care team will respond as soon as possible, providing the necessary guidance or escalating the matter if required.
You can chat them on Whatsapp using +234) 09099999814 or (+234) 09099999815.
FCMB Customer Care Phone Number
FCMB provides a specific phone number for customer service for customers who would like communicate with the company using more conventional methods.
You can speak with a representative about your problems or ask for assistance by dialling the phone number Head Office Phone Number: 012793030, Telephone: 01-2798800, and 07003290000, and speaking with them directly.
Customer service representatives are well-trained and ready to handle a wide variety of banking-related concerns, including questions about account balances, clarifications of recent transactions, problems with cards, and many others.
FCMB Customer Care Email
FCMB provides a dedicated customer care email address for customers to contact them with their queries or concerns. To contact FCMB customer care via email, simply compose an email explaining your query or concern and send it to the following email address: [email protected]
To get the best, you must:
● Be clear and concise in your explanation of your query or concern.
● Provide as much detail as possible, such as your account number, transaction ID, or other relevant information.
● Be polite and respectful in your tone.
● Avoid using all caps or excessive punctuation.
FCMB Customer Care Office Address
When it comes to discussing difficult topics or handing over actual documents, customers may feel more comfortable engaging in conversations in person. TFCMB has physical branch offices where you can visit and speak with a customer care representative.
The office addresses are conveniently located, ensuring accessibility for customers across various cities and towns in the country.
You can also visit their corporate address at Primrose Tower, 17A, Tinubu Street, Marina, Lagos.
FCMB Customer Care: Social Media Handles
● Twitter: https://twitter.com/MyFCMB
● Instagram: https://www.instagram.com/myfcmb
● Facebook: https://www.facebook.com/FCMBMyBank/
● YouTube: https://www.youtube.com/user/fcmbplc
What FCMB Customer Care can Help You With
FCMB customer care is well-equipped to handle a wide range of customer issues. Some of the common queries and concerns addressed by the customer care team include:
● Bill payment
● Account balance inquiries
● Card-related issues (lost or stolen cards, card activation, etc.)
● Transaction disputes or clarifications
● Online banking assistance
● Loan application guidance
● Account statement requests
● ATM-related queries
● Change of personal information
● General inquiries about FCMB products and services
FAQS
Can I contact FCMB customer care for non-account-related inquiries?
Yes, you can contact FCMB customer care for general inquiries regarding their products and services, even if you don't have an account with them.
How can I find the nearest FCMB branch office?
You can visit the official FCMB website or use their website, mobile banking app to locate the nearest branch office using the branch locator feature.
Is FCMB customer care available for international customers?
Yes, FCMB customer care services are available to both domestic and international customers.
Is my personal information safe when sharing it with FCMB customer care?
FCMB takes customer privacy and data security seriously. They have measures in place to ensure the confidentiality and protection of customer information. However, it is always recommended to exercise caution and avoid sharing sensitive information through insecure channels.
How can I contact FCMB customer care?
You can contact FCMB customer care through various channels, including WhatsApp, phone numbers, email addresses, and by visiting a physical branch office. Choose the most convenient method for you.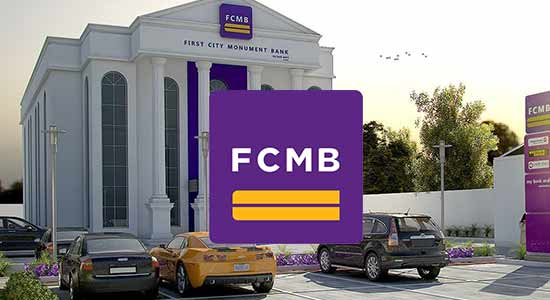 Conclusion
As an FCMB customer, you have the right to reach out to them when you encounter challenges. FCMB understands the importance of effective customer care services in providing a satisfactory banking experience. With options like WhatsApp, phone numbers, email addresses, and physical branch offices, FCMB ensures accessibility and convenience for its customers.
Whether you have account-related queries, require assistance, or want to provide feedback, don't hesitate to reach out to FCMB customer care.
Remember to be careful on the information you share with anyone who claims to FCMB customer care, make sure to use the right medium.