How to Generate Pin + Token for Zenith Bank without Hardware
With the advent of online and digital transactions, security has become a primary focus for banks and their customers as the banking industry has changed dramatically over the years.
To protect its customers' money and private data, Zenith Bank, a top financial institution, has installed a state-of-the-art security system. Customers of Zenith Bank are required to create a PIN and a token as an added security measure.
In this article, we will guide you through the process of how to generate Pin + Token for Zenith Bank without Hardware.
What is the Zenith Bank

PIN and Token?
The Zenith Bank PIN and Token are security features implemented by Zenith Bank to enhance the safety and protection of their customers' online banking transactions.
The PIN, or Personal Identification Number, is a unique numeric code that serves as a password for accessing your Zenith Bank account. It acts as a personal identifier to verify your identity when performing various banking activities, such as logging into your account, authorizing transactions, and accessing certain services.
The Token, on the other hand, is a device or software application that generates a One-Time Password (OTP) or a time-sensitive code. The OTP is used as an additional layer of security for certain transactions, requiring you to input the code provided by the Token to authorize the transaction. The Token ensures that only authorized individuals with physical possession of the device or access to the application can complete specific banking activities.
Together, the PIN and Token create a strong security barrier for Zenith Bank customers, protecting their accounts from unauthorized access and fraudulent activities.
What is the Zenith Bank

PIN and Token Used For?
The Zenith Bank PIN and Token are used for various purposes to enhance the security and protection of online banking transactions. Here are the main uses of the PIN and Token:
Account Authentication: The PIN is used to authenticate your identity when logging into your Zenith Bank account through online banking platforms or mobile applications. It ensures that only authorized individuals with the correct PIN can access the account.
Transaction Authorization: When performing certain transactions, such as fund transfers, bill payments, or online purchases, the Token generates a One-Time Password (OTP). This OTP is required to authorize the transaction and acts as an additional layer of security to ensure that only the account owner can initiate and approve such activities.
Secure Online Banking: The combination of the PIN and Token provides an extra level of security for online banking activities. It helps protect your account from unauthorized access and safeguards your financial information during online transactions.
Protection Against Fraud: The PIN and Token play a crucial role in preventing fraud and unauthorized transactions. The PIN acts as a confidential code that only you should know, while the Token generates time-sensitive OTPs that expire quickly, making it difficult for fraudsters to replicate or use them for malicious purposes.
How to Generate Pin + Token for Zenith Bank without Hardware
Generating a PIN for Zenith Bank is a simple process that can be done through:
By Using USSD e-Token App
Download the Zenith Bank e-Token app from the Google Play store to get started.
2nd Step: Get Your Personal Identification Number From Zenith Bank
Select the Zenith Bank etoken app from your device's home screen and launch it to register your account and acquire your PIN.
Select OTP or "PIN+Token" from the drop-down menu under Register Device. Key in your 10-digit Zenith bank account number. In order to receive a one-time password (OTP) at the phone number or email address you supplied when opening your Zenith bank account, click the "Continue" button.
The one-time password (OTP) will be sent to your sms inbox; copy it and enter it where indicated. You'll need a token once you've acquired the PIN. Don't forget that the PIN and the token are two separate items.
3rd Step: Get a token number from Zenith Bank.
Your Zenith Bank Token Number can only be obtained with the use of a hardware token or an electronic token. The Zenith Bank etoken is a software alternative to physical tokens. The good news is that in step 1 you downloaded the eToken app.
To activate your Zenith Bank eToken, simply click "continue" on the main screen of the app. The Zenith Bank e-Token can be used after activation through hardware token, ATM card, or Quick Access. Since you might not have your hardware or ATM card with you, go with the Quick Access option. To obtain your token number, please comply with the on-screen procedures.
4th Step: Access your activation code and ID
To acquire your e-Token's activation code and User ID, you'll need to stop by a local Zenith Bank branch.
5th Step:

finish the activation procedure.
Return to the Zenith Bank e- Token app and enter the obtained activation code and User ID to start using your eToken.
To finish setting up your mobile device as a valid banking access device, all you need to do is enter the token number.
Your PIN and token activation for the Zenith Bank app will be successful.
FAQS
How do I get my Zenith Bank token with my phone?
To get your Zenith Bank token with your phone and obtain the token code, you can download the Zenith Bank e-token app and follow the steps above to activate and use it.
Can I activate my Zenith Bank app without ATM card?
Yes, You are going to require your hardware or software token, your online banking PIN, and the One Time Password that was generated from your token in order to register as an online banking user. To be able to get an SMS soft token, a customer who doesn't use Internet banking must first have her cellphone number configured for alerts on their registered account.
Can I get Zenith Bank token online?
You can submit a Token Request Form in person at any of their branches if you already have Internet Banking, or you can access the form online by clicking 'Other Services' and then 'Token Request' in the Internet Banking drop-down menu.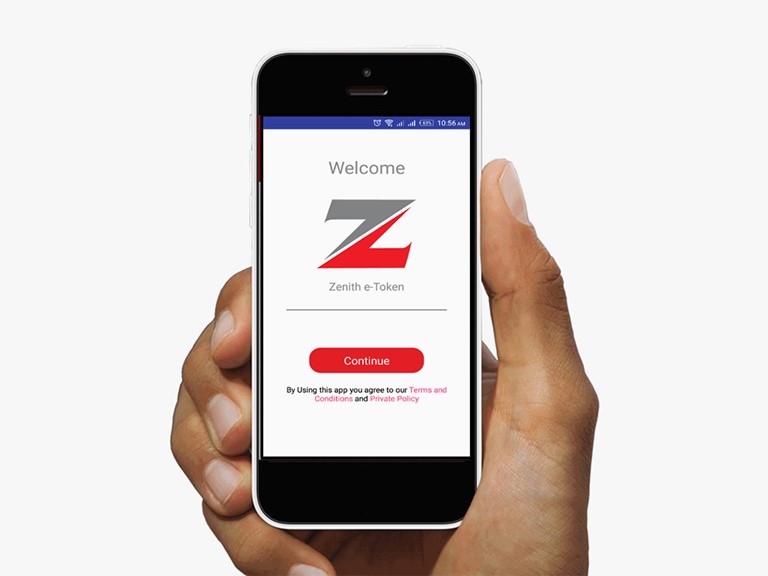 Conclusion
Generating a PIN and token for Zenith Bank is a vital step in ensuring the security of your online banking transactions. By following the outlined steps, you can protect your funds, personal information, and enjoy a seamless digital banking experience. Remember to keep your PIN and token secure,